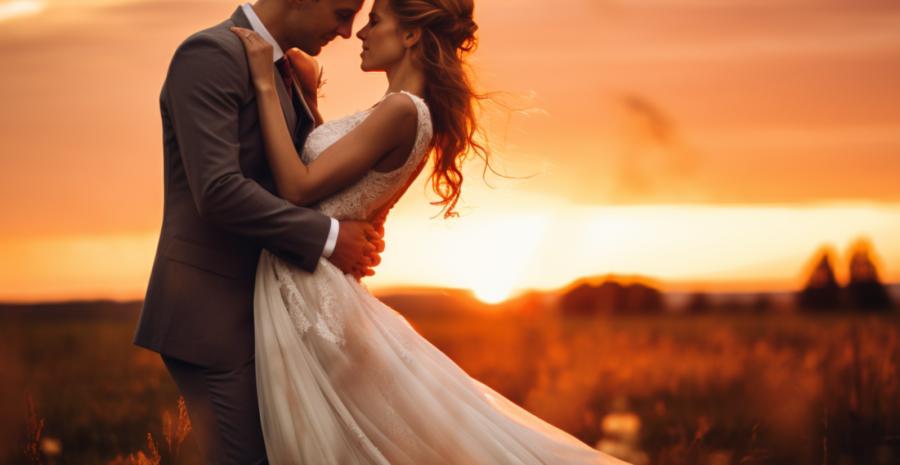 In the digital era, the art of wedding photography transcends beyond the lens, requiring photographers to master the craft of online marketing. While traditional methods remain effective, exploring less obvious avenues can distinguish a wedding photographer in a saturated market. This article, penned in a conversational yet informative style, delves into such innovative strategies.
Leveraging Niche Blogging and SEO
: While blogging might seem obvious, the key is in niche targeting. Wedding photographers can create blog content that speaks to specific wedding themes, like 'Vintage-Inspired Weddings" or 'Beach Wedding Photography Tips'. By incorporating SEO strategies with these niche topics, photographers can attract an audience actively searching for their unique style or expertise.
Utilizing Pinterest with a Strategy
: Pinterest isn't just a mood board; it's a search engine for the visually inclined. Photographers should use Pinterest to showcase their work, but with a strategic approach. Creating boards that align with wedding planning, such as 'Rustic Wedding Ideas" or 'Wedding Color Palettes', and including their photographs with backlinks to their website, can drive significant traffic.
Collaborative Instagram Live Sessions
: Partnering with wedding planners, florists, or makeup artists for Instagram Live sessions can broaden a photographer's reach. These collaborations can involve discussing wedding trends, offering planning tips, or conducting Q&A sessions, providing value while subtly marketing their photography services.
Online Workshops and Webinars
: Conducting online workshops or webinars on photography tips for couples can position a photographer as an expert in the field. This approach not only markets their service but also builds a community around their brand.
Engagement through Email Newsletters
: Building an email list and engaging potential clients through newsletters can be effective. These newsletters can include recent work, testimonials, special offers, or valuable content related to wedding planning. This keeps the photographer top-of-mind for subscribers who are in the wedding planning phase.
Virtual Tours of Venue Photography
: Offering virtual tours of popular wedding venues through their lens can be a unique way to showcase expertise. This method helps couples visualize their wedding at different venues and see the photographer's style in action.
Podcasting about Wedding Photography
: Starting a podcast about wedding photography or being a guest on popular wedding planning podcasts can reach a wider audience. Topics can range from how to choose a wedding photographer to discussions about the latest trends in wedding photography.
Engaging in Online Wedding Forums
: Active participation in online wedding forums and communities can raise a photographer's profile. By offering advice and insights, they can establish credibility and build relationships with potential clients.
Developing Online Courses for Aspiring Photographers
: Creating online courses for amateur photographers or those interested in wedding photography can not only serve as an additional revenue stream but also increase brand visibility and credibility.
Influencer Collaborations for Styled Shoots
: Collaborating with influencers or models for styled wedding shoots and sharing these on social media can catch the attention of potential clients who follow these influencers.
Interactive Online Galleries and Client Stories
: Creating interactive online galleries where clients can share their wedding stories alongside the photographs can make a photographer's website more engaging and personal.
Hosting Virtual Photo Exhibitions
: Hosting virtual exhibitions of their best wedding photography work can attract an audience who appreciates art and may be in the market for a wedding photographer.
Engagement in Niche Facebook Groups
: Joining and being active in Facebook groups dedicated to wedding planning, especially those in their locality, can help photographers connect directly with potential clients.
Utilizing YouTube for Behind-the-Scenes Content
: Uploading behind-the-scenes content of wedding shoots on YouTube can give potential clients a glimpse into the photographer's working style and personality.
Google My Business Optimization
: Optimizing their Google My Business listing with their portfolio, services, and client reviews can improve local search visibility.
Referral Programs with Past Clients
: Implementing referral programs that incentivize past clients to refer new clients can tap into the personal networks of satisfied customers.
Collaborative Giveaways on Social Media
: Hosting collaborative giveaways with other wedding vendors can increase social media engagement and reach a broader audience.
Leveraging LinkedIn for B2B Connections
: Using LinkedIn to connect with other businesses in the wedding industry, such as venues or wedding planners, can open up partnership opportunities.
Creating a Strong Brand Persona Online
: Consistently portraying a unique brand persona across all online platforms can make a photographer's brand memorable and relatable.
In conclusion, wedding photography is more than just capturing moments; it's about creatively marketing those moments to attract future business. By leveraging these less obvious online marketing strategies, wedding photographers can not only showcase their work but also engage with potential clients in meaningful ways, ultimately leading to a thriving business in the competitive digital world.
Article kindly provided by jolynn-photography.com